Five Money Scams to Avoid on Craigslist Maine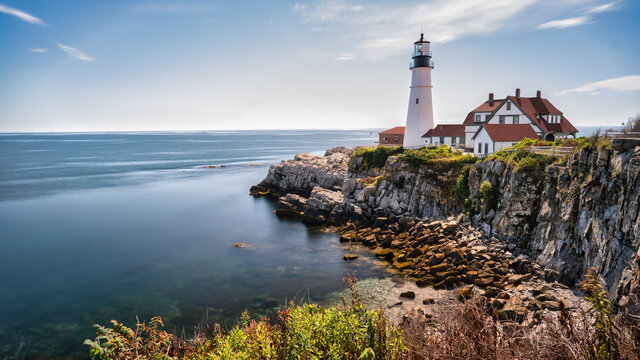 Craigslist Honest individuals with stuff for sale, residences for rent or buy, and a range of excellent services frequent Maine. Because of the countless fraudsters who have invaded the site and devised plans to defraud unsuspecting victims of their hard earned money, Maine residents are becoming more skeptical of the advertising that they react to. Although some residents are getting aware of the growing number of scam advertising, there are still innocent folks who may be unaware of the vile plans that are interspersed among the legal adverts. Here are five frauds we discovered that you should be aware of.
1. A savvy Craigslist user detects a slew of real estate frauds
This is a post by a Maine resident in the York Beach region detailing various frauds discovered when looking for a reputable week-long rental. After hours of investigation, I discovered that none of the ads were genuine. They all advertise rents that are much too good to be true, and they all prefer money transfers over face-to-face communication. This individual has said unequivocally that they no longer want to be bothered by fraudsters making unsolicited offers on Craigslist, and this should serve as a caution to anybody looking to rent beach property in York Beach…. Beware!
2. Scam on 35 Lincoln Street in Brewer, Maine
After inquiring for additional information regarding a property listed on Craigslist Maine, this Craigslister got an email. The advertisement contained photos of the property, and the contact person's name was Steven Evans. He said that he and his wife were more interested in finding a nice tenant who would take excellent care of the home and property than in the money. He states that they are quite picky about who they let in as tenants. He states that they have just moved to Sandy, Utah, and that they may drive by the address, but that they must demonstrate that they are good tenants.
They promise to include the cost of all utilities in the $800 rental payment and a $400 deposit. He argues there are no honest agents or family members to show them. He said that if they want to drive by the home, they should call him and he would arrange for the $1,200 payment and FedEx the keys. This is a typical con, and Mainers should steer clear of it.
3. A new rental scam has emerged in Central Maine.
A Lewiston couple came dangerously close to being victims of a Central Maine scam. Ricky and Janice discovered a house for rent in Waterville. The colonial house has hardwood flooring and plenty of room for $600 per month with utilities included. With an enquiry, they contacted the poster through email. The fraudster was using the genuine owner's name as it appeared on the assessor's records. They would only contact through email and informed the couple they needed to pay $1,200 using Walmart wire transfer. They were about to send the money when they decided to pay a visit to the property.
They called the agent in charge after seeing a real estate sign in the yard. He notified them that they were being duped. They'd barely avoided becoming victims. The fraudster had done his homework and utilized legitimate photos of the house as well as the registered owner's true identity. They are becoming increasingly sophisticated in their efforts to defraud individuals.
4. The Portland Police Department is alerting Maine residents about Craigslist frauds.
A new fraud is making its way across Maine. The advertisement of a 2015 Chevrolet Malibu for sale with a retail price of $1,200 is one of the numerous frauds Maine police are warning of. The vendor states that they are selling it for a low price because they need to pay their rent. In truth, there is no automobile, and the photographs were obtained at random and placed in the ad. They attempt to get you to meet them with cash. They will either take the money and flee, or they will rob you and perhaps hurt you.
5. A Bangor woman is twice scammed in Craigslist home rental advertising.
Michele Dwyer is honestly attempting to sell her Bangor house. A Craigslist fraudster noticed her posting and utilized it to make a false rental ad, attempting to defraud others using the information she provided. The fraudsters have utilized Dwyer's house, and it isn't the first time this has occurred to her. In the last eight years, it's happened twice.
The traditional rental scam is one that thieves never seem to tire of since it is so rewarding. Thieves have amassed goods in exchange for unlawfully renting out her home. When Dwyer learned about the bogus item, she called Craigslist, who informed her that it was placed by a missionary claiming to work in Nigeria. They intended to rent the residence and collect the money as soon as possible after filling out a form. They were asking tenants to specify how long they wanted to rent it for and to pay the whole cost up ahead.
A Guide to Using Craigslist Maine Correctly
If you live in Maine and use the local Craigslist site to post stuff for sale or to hunt for something to buy, you must exercise extreme caution to avoid being a victim of a scam. In recent years, the quantity of bogus listings on Craigslist Maine has increased. If you reside in Maine and use Craigslist, here are some suggestions to assist you avoid becoming a victim.
Learn about the many types of scams that exist.
Knowing what to look for is the first step in being more aware of scam behavior. On Craigslist, there are hundreds of various forms of frauds. Rental scams and check forgeries are two of the most popular. There are also frauds involving pets for sale and automobile sales. The next stage in protecting yourself is learning how to recognize and prevent scams. It's always a good idea to check with your local Better Business Bureau chapter about any known scams in the region.
Rental swindles
Several people in Maine have reported being duped by fraudulent Craigslist rental advertising. Here are several red flags that you may be dealing with a fraudster while shopping for a property. First, they identify properties for sale on other websites and use stolen information to publish false advertisements. The so-called landlord would invent an excuse to avoid meeting with you in person. This raises a big red flag. Many of them fabricate a sob tale or pretend to be in the military or a missionary in another country. If they aren't in the region and aren't willing to see you face to face, it's most likely a fraud. Some con artists do dwell in the region, and some have even broken into abandoned houses and changed the locks.
They need you to fill out a rental application, collect payment in cash, and hand over the keys. The only issue is that if the owner discovers you're living there, they'll call the cops to have you removed or perhaps prosecuted with trespassing. When searching for a rental on Craigslist Maine, the best suggestion is to meet with a realtor or a house owner who you can verify is the legal owner and pass on the rest, particularly if the offer sounds too good to be true, since it usually is. Never use internet or wire transfer services to send money to somebody you've never met.
Scams using fake checks
Sellers on Maine Craigslist have fallen victim to check-forgery schemes. Scammers approach them masquerading as purchasers after they advertise an item for sale. They agree on a price and then send a cashier's check to pay for the item, but when the check comes, it is well in excess of the agreed-upon amount.
The buyer orders the seller to deposit the check into their bank account, pocket a little amount for their effort, and then wire the remainder to a "shipper" who will pick up the goods. This is a frequent swindle. A few days after depositing the check, it is determined to be a forgery, and the vendor must reimburse the bank in full, including fees. Do not engage with purchasers who are not local and will not meet with you in person to inspect the item, pay cash, and pick it up.
Sale of pets
Another fraud has surfaced on Craigslist in the Maine region. Scammers upload photographs of for-sale pets. They normally offer them at a low price, but say that they must sell the pet by wire transfer for one reason or another. They agree to transport the animal, but once you pay, they keep you waiting for months by claiming that you must pay extra for medical fees, shipping insurance, and other bogus claims. Never buy a pet online without first seeing it. If the vendor refuses to meet with you, show you the dog, and finalize the purchase in person, it is most certainly a fraud.
These are the most typical types of Craigslist Maine scams. Others exist, as fraudsters get more clever all the time, but if you are aware of the sorts of scams that are regularly posted and what to watch for, you may avoid being the scammers' next victim.